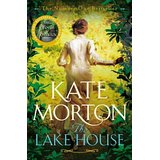 Summer is here, and no vacation is complete without plenty of books to read. Ebooks made packing easy: just bring my Nook. This year, though, I've gone even lighter, reading books on my phone through the Nook and Kindle apps. Which books, though?
For long car trips (I seem to do a lot of these) I love audio books, but must select them carefully. Thrillers make me drive too fast; long-winded sentences or complicated concepts make me tune out because I can't follow them while driving. And the actor matters as well. If the delivery is too monotone, my eyelids get heavy. I thought I'd chosen a great book for my last trip: one of my favorite authors. However, this particular novel was more of a psychological study; it would have been excellent reading (and I may come back to it) but too slow for a car trip.
If I'm flying I want a book that is absorbing but not too thought-provoking, since its purpose is to distract me from my surroundings and make the time go by quickly. For a recent flight I picked up this novel by Kate Morton, an author new to me, though this is her fifth novel.
It was perfect! I fell into the story and barely came up for air during the long day's travel.
Sadie Swallow, a disgraced detective keeping her head down at her grandfather's cottage in Cornwall, goes running and stumbles on a beautiful abandoned house. Fascinated by the house, she becomes riveted by the 70-year-old mystery of the disappearance of the small much-loved boy whose loss so broke his family that they could not bear to return.
The story goes back and forth in time to fill in her past and that of the elderly crime novelist who is the last remaining member of the family who lived there. This kind of time-shifting rarely works, but here Morton handles it brilliantly. Each chapter is a single time period and labeled up front, so there's no confusion. What really makes it flow are the transitions within the text, the scene at the end of one chapter flowing seamlessly into the first scene of the next chapter; even if there is a huge time gap, the story feels continuous.
The crime novelist, Alice Edevane, older sister of the lost toddler, is easily the most intriguing character in the book. While very successful as a writer, Alice loathes publicity and is impatient with people who don't meet her standards. Those standards emerge through her interactions with Peter, the man she hires as a personal assistant, and later with Sadie: on time for appointments, clever (in the British sense of intelligent and practical), and a quality I used to call clear through: open and honest, without social artifice—someone you can trust.
I loved spending time with Alice. And also with Sadie. As a very junior female detective she's smart but a little too willing to go her own way, ignoring orders from above, thus getting on the wrong side of her superiors. She has a bit of a troubled background, hence being brought up by her grandparents, and is too driven by work to care for a houseplant much less a relationship.
In addition to enjoying the characters, I too fell for the house and for the life the family led there before their tragedy. Set in Cornwall and the London I'd just left how could I resist? The atmosphere reminded me a little of the first part of Atonement. I loved Sadie's grandfather and his life as a widower, making pies for the fête, walking his two dogs. He's at peace with himself and able to advise Sadie without seeming too good to be true.
Some cross-genre novels shortchange one or another of their genres. For example, The Girl on the Train was a good thriller, but disappointing as a mystery. Here, Morton manages to present a satisfying mystery in a historical novel that also tackles important issues in women's lives.
There were a couple of things I thought too improbable and if editing the book would have advised Morton to change. But overall a most satisfying read. I'll certainly take along one of her other novels on my next flight.
Can you recommend a good audio book for a car trip or one for a flight?