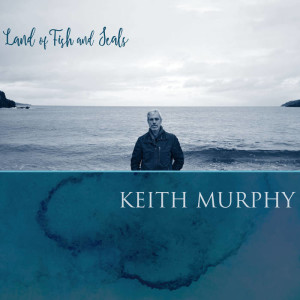 Every December I publish my playlist, the songs I've been listening to that year. I say that songs are stories too, even the ones without words. And I believe that. I'm still fumbling with the most elementary level of music theory, yet each baby step reinforces that belief.
The story I'm obsessed with right now, the one that's making it hard for me to pick up a book, is a song by Richard Thompson, an English singer/songwriter and amazing guitarist whom I first heard as part of Fairport Convention. I hadn't heard this particular song before this week, though I understand it's been around for a while.
In a concert celebrating the launch of his new CD Land of Fish and Seals, Keith Murphy sang Thompson's "Beeswing". In it a man recalls being 19 in the Summer of Love and falling for a girl who refuses to be tied down. The chorus goes:
She was a rare thing, fine as a bee's wing
So fine a breath of wind might blow her away
She was a lost child, she was runnin' wild. She said
So long as there's no price on love I'll stay
You wouldn't want me any other way.
As my friend Mary said later, the lyrics are so evocative of that time. I was taken right back to myself at 18, 19, 20. Freedom was a word often on my lips and in my journal. It was the beginning of the second wave Women's Movement and we were ready to shake off our mothers' strictures. The little white gloves and girdles and pleated skirts we'd been brought up in were laid aside for bell-bottom jeans and tie-dyed shirts.
More than that, more than having the new magic Pill, we felt like pioneers, exploring where our souls might take us, holding hands in the dark, and running wild in the sunlit cornfields.
Keith brought just the right mix of gentle sadness and nostalgia to the song. The way he lingered on certain words and his deft guitar playing made the story even stronger. I remember that we were nostalgic even then, even in the middle of that time, because we knew it would not last.
It was a rare time, a gossamer time, so light a breath of wind might blow it away.
What's on your playlist?