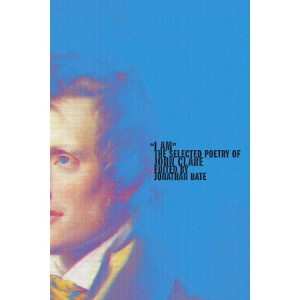 Born in 1793 in Helpston, Northamptonshire, Clare came from the rural working class. His parents were both illiterate, and he himself only went to a dame school until he was 12, even then often pulled out to help his father in the fields. Yet when he read a poem—James Thompson's "Seasons"—he was inspired to write as well and went on to write over 3,500 poems.
Many of his best-known and best-loved poems are about nature. He wrote about the rural world he'd grown up in with nostalgia but not sentiment, and about wherever he was currently living, employing a keen eye and great appreciation for the colors, textures, and ecology of country life. In "The Wren" he lauds the humble pleasures he finds around him:
Why is the cuckoo's melody preferred
And nightingale's rich song so fondly praised
In poet's rhymes? Is there no other bird
Of nature's minstrelsy that oft hath raised
One's heart to ecstasy and mirth as well?
I judge not how another's taste is caught:
With mine, there's other birds that bear the bell
Whose song hath crowds of happy memories brought,
Such the wood-robin singing in the dell
And little wren that many a time hath sought
Shelter from showers in huts where I did dwell
In early spring, the tenant of the plain
Tenting my sheep, and still they come to tell
The happy stories of the past again.
His poetry was influenced by the folk song culture in his family and village, as described in Georg Deacon's John Clare and the Folk Tradition. Clare played the fiddle and collected folk songs, fiddle tunes, dance instructions and folk customs. As a folkie myself, I've been at many a pub sing and can appreciate the effect of Clare's cultural environment on his work. I'm also grateful for the tunes and songs he collected and preserved.
His life was not all songs and flowers, though. Clare was shocked and shaken by the rapid changes brought by the nascent industrial revolution. Villages emptied as laborers sought better jobs in town. Worst of all, for Clare, was the enclosure of the commons, a severe financial loss to working class folks who used the land for pasture and agriculture, and an aesthetic loss for people like Clare who loved the moors and the wildlife that prospered there. We're learning much now about the importance of green space for psychological health, but Clare was sounding the alarm long ago, as in this excerpt from "The Moors".
Now this sweet vision of my boyish hours
Free as spring clouds & wild as summer flowers,
Is faded all—a hope that blossomed free,
And hath been once, no more shall ever be.
Enclosure came and trampled on the grave
Of labour's rights and left the poor a slave,
And memory's pride ere want to wealth did bow
Is both the shadow and the substance now.
Clare wrote many poems to his first love Mary Joyce, whom he met at the dame school, but whose father turned him away. He later also wrote poems to his wife Patty with whom he had seven children, but continued to write about Mary until the end of his life. This excerpt from "First Love" shows his unconventional yet powerful imagery.
I ne'er was struck before that hour
With love so sudden and so sweet,
Her face it bloomed like a sweet flower
And stole my heart away complete.
My face turned pale as deadly pale,
My legs refused to walk away,
And when she looked, what could I ail?
My life and all seemed turned to clay.
And then my blood rushed to my face
And took my eyesight quite away,
He suffered from mental illness in his later years, but continued to write even in the asylums where he was confined. While many of these poems are about nature and his lost love, he also wrote wrenching poems about his efforts to right himself, as in the title poem from this selection.
I am—yet what I am none cares or knows;
My friends forsake me like a memory lost:
I am the self-consumer of my woes—
They rise and vanish in oblivious host,
Like shadows in love's frenzied stifled throes
And yet I am, and live—like vapours tossed
Into the nothingness of scorn and noise,
Into the living sea of waking dreams,
Where there is neither sense of life or joys,
But the vast shipwreck of my life's esteems;
Even the dearest that I loved the best
Are strange—nay, rather, stranger than the rest.
I long for scenes where man hath never trod
A place where woman never smiled or wept
There to abide with my Creator, God,
And sleep as I in childhood sweetly slept,
Untroubling and untroubled where I lie
The grass below—above the vaulted sky.
I come back to Clare's poems often. I love the way he writes about nature and childhood, his yearning for his lost love and his indignation at the fencing of common land "In little parcels little minds to please". Reading his work I can imagine myself tramping the moors, looking for jackdaws and starnels, and seeing "An oddling crow in idle motion swing / On the half-rotten ash-tree's topmost twig".
Have you read any of John Clare's work? Do you have a favorite poem of his?