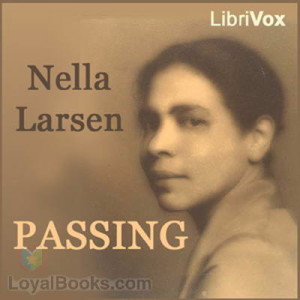 There is much to be unpacked in this brief novel, first published in 1929. As it opens, Irene is reading a letter from Clare, someone she knew as a child, asking to see her. For some reason this letter angers Irene.
It turns out that while visiting her father in Chicago two years earlier, Irene had run into Clare by accident at a Whites-only hotel. Irene had been feeling faint and the kind taxi driver who'd taken her there hadn't realised that the light-skinned Irene was Black. Needing to rest, Irene was confident she could pass at the hotel restaurant.
Unlike Irene who lives in Harlem and is married to a dark-skinned man, Clare has been living as a White person ever since she'd left Chicago after her father died, when the two lost touch, and is married to a wealthy White man who does not know she is Black. Clare presses Irene to visit her, seeming desperate to reignite the friendship, but the visit doesn't go well, as Clare's husband appears and, taking Irene to be White, launches into racial invective.
Now, two years later, Clare has turned up at Irene's home in Harlem and, when Irene pretended to be out, sent this letter begging to see her, saying that she needs a break from her husband's racism. Irene agrees but continues to be wary of the beautiful and charismatic Clare, who rapidly inserts herself into Irene's private and social lives, winning over Irene's husband and sons, attending parties and dances whether she's invited or not.
Irene is afraid of what might happen if, seeing her at Harlem events, Clare's husband were to learn she was Black. Irene is also afraid for her own marriage, as her husband spends more and more time with Clare when Irene is absent. Although unspoken, there seems to be a fear as well for herself. Irene's awareness of Clare's sensuous beauty and her own inability to say no to the woman signal a deeper attraction.
The story revolves around this issue of pretending to be someone you are not. We see Clare's frustration and weariness at the pretense she must maintain and her yearning to explore the Black life she might have lived. We see Irene's attempts to maintain her façade of perfect wife, mother, hostess and civic volunteer, knowing she must do more than any White woman if she is to live up to these ideals.
I was reminded of Du Bois' idea of the double consciousness Black people must maintain, always seeing yourself not just as you but also as Whites see you, and modulating your behavior accordingly. A White friend pointed out that we all do this to some extent, for example, behaving differently at work than at home. This particular example was brought home to me some years ago when I had to take the Myers-Briggs personality assessment twice, once at work and once at home for a class. My results were diametrically opposite. As a result, I began consciously bringing the two closer together.
However, these mild experiences don't begin to compare to the soul-crushing constancy of the watchfulness Black people must maintain in navigating a world designed for and controlled by White people. The stakes are higher; the potential consequences more dangerous: handcuffs, a gunshot, a noose.
There is so much in this seemingly simple story of two women: the questions around identity, the effects of secrets and lies, the tradeoff between freedom and safety, the absurdity of racial categorisation and the appeal of racial belonging. Larsen offers no easy answers, instead leaving room for the reader to ponder these ideas, indeed to be haunted by them for a long time after closing the book.
Have you read a book by a Harlem Renaissance author that provides insight into today's issues?