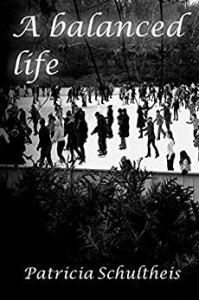 I teach a lot of memoir classes and, as a freelance editor, help memoirists shape their stories. However, often people will tell me, "There's nothing remarkable about my life. No one would want to read about it."
I disagree. Sure, celebrities and politicians have a built-in audience for their memoirs. Some memoirists introduce us to cultures we know little about or let us experience extraordinary events with them. But those of us with even the most ordinary of lives have wrestled with the great questions of life and experienced a range of powerful human emotions. Each of us has lived in a unique constellation of cultures: family, community, world events.
This compelling memoir is of such a life. Looking back over seventy years, Schultheis invites us to experience moments both large and small with her: picnicking at the beach as a child, taking the hand of the man she will marry, caring for her sister in her last days. In vivid scenes she conjures not just the events, but the emotions swirling in them. In a few deft strokes she adds the context of the times.
Sometimes she frames a scene with a bit of scientific knowledge or philosophy, perhaps a legend or a description of some event. For example, near the end, as she grieves for the loss of her husband, she describes the origin of the Hale-Bopp comet and how she and Bill would watch for its return.
Before any of us ever were, we were held by ice. Scientists once thought that life sprang from Earth's fiery core . . . But now some scientists believe that the midwife of life is ice. That as microscopic stardust-buds we were carried by comets and delivered to our earthen mother. Like interstellar storks, comets hurtled past the sucking gravity of the solar system's giants and skirted the glowering, stony asteroids to reach this middling planet with a warm, green bosom.

No wonder Hale-Bopp twinkled with almost parental beneficence, as if locked in its frozen core it held some prior knowledge, some reassuring certainty about ourselves that we had yet to discover.
Much of this memoir is about ice. Schultheis uses figure skating as the line upon which she pins her scenes, giving a consistency and narrative arc to the diverse events of a lifetime. Despite decades of lessons and practice, she never attains more than a moderate competency on the ice, but she learns enough to admire the grace and power of the true athletes she encounters.
Moving easily across the years, she finds countless different ways to use the metaphor of ice skating to illuminate events. From the first life-changing gift of a pair of second-hand skates, to sharing the ice with Dorothy Hamill, to fulfilling the dream of skating at Rockefeller Plaza, Schultheis shares what skating has meant to her over the years. Each time she returns to the metaphor, she adds a new layer of meaning.
As an amateur figure skater myself, I love this aspect of the book. Although I am acquainted with the author via the Baltimore writing community we share, I had not realised before reading her book that we both skated at the same rink, though I think not at the same time, and knew some of the same skaters there. Someone who is not interested in skating might find the constant refrain tedious, though the author's brief descriptions of the technical aspects of turns or edges or the skates themselves always pertain to and enhance her story off the ice.
I do think that everyone has a story to tell. Whether people will want to read it depends largely on the writer's skill in crafting an engaging story. Here, Schultheis excels. Her writing—sometimes lyrical, always accessible—welcomes you in and carries you through the story, introducing you to new ideas, inviting you to examine your own life. This is a story to savor and remember and reread.
Have you read a story—fiction or memoir—with a particular metaphor running through it?
Disclosure of Material Connection: I received a copy of this book free from the author. I was not required to write a positive review. The opinions I have expressed are my own.