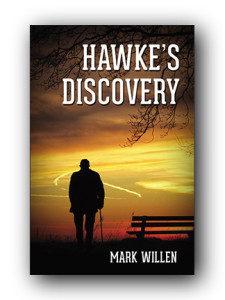 Last week I described Erica Bauermeister's The School of Essential Ingredients, as a restorative read, much needed after a series of books with unpleasant and untrustworthy protagonists. This week I've struck gold again.
Jonas Hawke, a retired lawyer in Beacon Junction, Vermont, finds himself in a moral and ethical dilemma when his son Nathan, editor of the local paper, begins investigating one of Jonas's old cases. Nathan is intrigued by the possibility of a coverup involving the leading contender for governor in the upcoming election. A big scoop like that could lead to a job offer from a large city paper, something Nathan has been seeking for a while.
However, Jonas's client confidentiality severely limits how far he can go in answering Nathan's questions, much to his son's frustration. Nathan points out Jonas's responsibility to his fellow citizens: what if Martha Bennett wins the gubernatorial election and then is indicted for obstruction of justice?
This is just the sort of story I needed right now. I love to see ordinary people with a strong sense of integrity navigate the tricky waters of an ethical dilemma. Nathan and Jonas are not the only ones in this story with competing personal and professional responsibilities.
The mystery of what happened in that long-ago case and the various interpersonal conflicts provide tension, but the real suspense is about the characters. What course will they choose? What will the outcome be?
What I like most about this book is its subtlety. All of the characters mean well. They want to do the right thing, if they could only be sure what that is. They seem like people I know. You don't need a villain in a story like this. We are our own worst antagonists, drifting in the dark without a map.
I recently participated in a book dissection of The Guernsey Literary and Potato Peel Pie Society by Mary Ann Shaffer and Annie Barrows. My fellow authors and I couldn't understand why it became such a big bestseller. There were things we appreciated: a quirky and charming cast of characters and an unusual real-life setting, for example. There were things we didn't like: such as the misleading title and the epistolary format that made all the action happen off-stage.
What we finally concluded was that it was the heart of the book that made it appeal to so many people. To quote from John J. Kelley's summary of our discussion, while "the novel never shies away from the tragedies of life" it has "an enduring optimism that many in the group found refreshing in these uncertain times. It was an unexpected charm that surprised many of us."
Mark Willen's novel has the same sort of heart. While exploring the murky regions where integrity is put to the test and competing responsibilities rend us, Hawke's Discovery gives us characters who despite their flaws are essentially good. If you're suffering from too many stories of sociopaths, serial killers and rapists, pick up this novel. It will refresh you with its enduring optimism.
What books have you read that feature characters who seem like people you know?
Disclosure of Material Connection: I received a copy of this book free from the author. I was not required to write a positive review. The opinions I have expressed are my own.