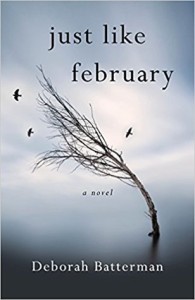 As the story opens, five-year-old Rachel Cohen is worried that her hippie parents are not going to actually go through with their long-delayed wedding. Her mother keeps calling it off. For Rachel, its more than the much-fussed-over dress she'll wear as the flower girl; it has to do with making her family seem less precarious.
Her conservative grandparents appear vividly in their humor, patience and bottomless love. Details such as Grandma's raspberry rugelach and Grandpa's jokes and stories bring them to life, as do their distinct voices.
But it is her Uncle Jake whom Rachel loves immoderately. A restless traveler, source of treasured gifts and postcards, Jake is a free spirit who seems to offer Rachel a different kind of stability. He really does, even though this may seem at odds with his move to San Francisco, which has given Grandma to an obsession with earthquake predictions. It is only as Rachel grows older—the story begins in 1969 and ends in 1986—that she begins to recognise his demons and the real dangers that threaten him.
One of the most enjoyable things for me in a well-written book is turning back to the first page and first chapter after I've finished. Batterman's beginning holds the seeds of the story to come. I was delighted to find images and motifs that circled back at the end. These are techniques that make for a satisfying ending—so rare in novels these days.
Writers often discuss how much to bring the outside world into your novel. They can add resonance to a story or, if irrelevant, distract the reader. Setting this story in the turbulent mid-twentieth century: the 1960s, 70s and 80s, Batterman could hardly ignore the effect of outside events on this family, yet she goes further by incorporating them into the storyline.
She does a good job of integrating the counter-culture of the time, with its dizzying sense that an old order is actually coming to an end. She also captures the early days of the AIDS epidemic, with their panicked and irrational fears, using them to drive the story.
For me, the story vividly brought back those decades. And the sense of being there again cemented by the many little details and references that were familiar to me. The text is interspersed with Rachel's diary entries and postcards written by Jake and Rachel, adding another dimension of authenticity and voice.
I want to mention the cover, too. If readers aren't familiar with an author, then the cover design is the first thing they see and the first way to interest them in the book. This cover is brilliant. Delicate and lovely, yet troubled, it sets you up for a story that is all of these things.
The next thing readers notice is the title. Titles are a particular weakness of mine, so I wanted to shout from the rooftops when I finally understood how appropriate this title is. The mystery of it draws you in. It lingers in the back of your mind and, even when it's later explained, it still takes on new layers of meaning.
Delicate and lovely, troubling and satisfying: this is a story to savor.
Where were you when Neil Armstrong landed on the moon? Now that a new film about that event is coming out, what do you think its significance is?
Disclosure of Material Connection: I received a copy of this book free from the author. I was not required to write a positive review. The opinions I have expressed are my own.