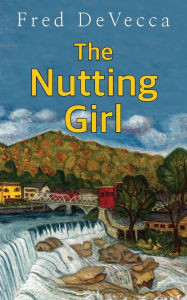 Alvin Toffler famously predicted in 1970's Future Shock that coming generations would have many jobs in their lifetimes. Frank Raven can testify to that. A former monk, policeman, and private eye, these days he walks his dog, records bird songs, and runs a low-key movie theater in Shelburne Falls, a small town in Massachusetts, near the Vermont border.
His peace is disturbed by the arrival of a Hollywood film director and his crew, scouting locations for a new film featuring the mega-star Juliana Norcross. When the reckless Juliana goes missing, the film's director Nick Mooney hires Raven to find her, which he does rather quickly, and then to protect her—primarily from herself. Then Juliana really disappears.
This debut mystery has a lot to recommend it. DeVecca takes these seemingly stock characters—a disillusioned, middle-aged detective; an arrogant, young director; and a wild, self-destructive actress—and brings them to life as unique individuals. He does this by bringing out emotions and aspects of them, contradictory and compelling. For example, Juliana instantaneously bonds with the Sarah, the teen-aged daughter of Raven's new friend. Their friendship and mutual trust develops throughout the story.
Raven himself, in addition to listening to the birdsongs he's recorded, is a morris dancer. Morris is a traditional performance dance from England whose popularity took off in the U.S. in last quarter of the 20th century when the handful of morris teams swelled to over a hundred. For me it was love at first sight that summer afternoon in 1975. I was taken by the simple elegance of the dance, the strength and grace it required. I went on to dance and perform morris for almost 40 years before retiring. (Full disclosure: I am slightly acquainted with the author through the morris community and have walked the streets of Shelburne Falls).
Morris dancers are mostly enthusiastic amateurs, for whom dancing is but one part of their lives. DeVecca's description of Raven's team practicing and then dancing the sun up on May Day adds distinctive color to the life of the town, as do his descriptions of the town itself, its famous Bridge of Flowers, and the Deerfield River.
After Juliana disappears and is given up for dead, Raven and Sarah continue to search for her and try to understand what happened on her last day. There are clues for the reader to untangle and ever-higher stakes to drive the story. As an editor, I would have made a few recommendations designed to tighten it up, but this is a very good first entry in what I hope will be a series of books about Raven and Shelburne Falls.
Have you read a mystery set in a place familiar to you? Did that make it more interesting?