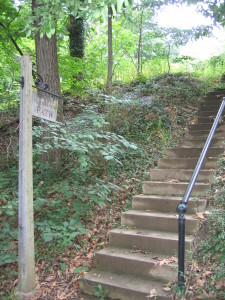 I've been thinking a lot about 1968. For one thing, I'm on the campus where I landed that year. Remembering what it felt like: all our dreams, all our resolves. Life was different back then. Rules on top of rules: no going barefoot, 10:15 curfews, sororities and fraternities, in loco parentis.
All that was a long time ago. Hard to believe I could be such a long way from 18.
There were drugs then, sure. My kids, when we had the drug talk said, "Your generation was so naïve about drugs." and they were right. We never thought about adulteration, at least the people I knew. Or even about addiction. We wanted not oblivion, but the universe. We hoped we'd come to understand infinity. That's what I hoped, anyway. I don't know about the others, but I began to take myself apart and see where strength lay and vulnerability and love.
But we also lost so much that year. Martin. Robert. My heart still aches over the possibilities that were gunned down that spring.
This world could have been so different.
And on this campus too. We lost Hiro who might have pushed us further into the light. And me, I lost the place I loved more than anything, the only place where I felt I could be myself. When the call came I walked out into the darkness. I fetched up against a tree before I made it to the highway and learned something new about how to go on.
I know some people, like my parents, thought the country teetered on the edge of destruction in 1968, as our boomer-energy pushed for more than anyone wanted to grant us. I can sympathise now, but back then it seemed so obvious. Peace. Love your neighbor as yourself. Help those around you. Tread gently on our mother earth. Have a care for the future.
It was a rare time, fine as a beeswing.
People say we sold out, but the reality is that we still believe these things. We have kept faith with the vision.
We are still here. And we know how to speak out.